Welcome to the Online Composition Examination (CE)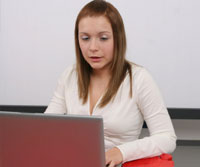 All Students entering Rice must complete the Composition Exam by June 28, 2021.
The Composition Exam is used to determine the best placement for incoming students in our first-year writing-intensive seminar (FWIS) courses. Based on exam evaluations, students will either be placed directly into a Fall or Spring FWIS seminar course that satisfies the graduation requirement; or into FWIS 100 Fundamentals of Academic Writing and Communication in the Fall, and a FWIS seminar in the Spring.
FWIS 100 courses provide an intensive review of academic writing, reading, and critical thinking skills in order to develop the fundamental skills necessary for success in a FWIS seminar. FWIS 100 alone cannot be used to meet the graduation requirement and must be followed by a FWIS seminar course.
FWIS courses that meet the graduation requirement are content-based, three-credit hour seminars that can be taught in any department and focus on any topic, and in which writing and communication pedagogy plays a significant role in assignments and grading. FWIS seminars are open only to first-year students. "Writing-intensive" typically means that there are writing assignments throughout the semester; that students are asked to revise some of these assignments; that there is discussion of the writing assignments in class; and that students are given a chance to discuss their writing privately with the instructor. FWIS seminars will also include an oral presentation component.
Test Administrators